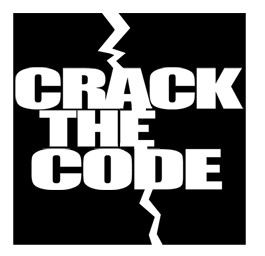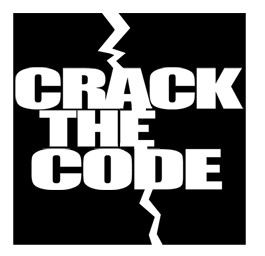 Yesterday we unveiled to the world that Square 2 Marketing has cracked the code to inbound marketing. Our client results speak for themselves. We have found the secret recipe associated with inbound marketing and we are going to share it with you, our loyal blog readers.
Secret Number 1 – You have to create a comprehensive marketing strategy and plan before you start - Hope isn't a strategy. You have to create an inbound marketing strategy that includes detailed personas, targeted messaging, real remarkable differentiation and details on all your inbound marketing tactics with schedules.
Secret Number 2 – You have to execute a full suite of integrated tactics – Single marketing tactics, even inbound marketing tactics, don't deliver sustainable results. You need to plan for and implement ALL the tactics necessary to drive your lead goals. More importantly, those tactics need to work together, so they have to be integrated and orchestrated into a single, cohesive Marketing Machine.
Secret Number 3 – You need marketing analytics to make performance oriented decisions – Today's inbound marketing requires automation. It's too complicated to be handled without some help from key software support. Plus, the nature of inbound marketing makes it purely data-driven so you need access to metrics and analytics on the performance of your marketing. Google Analytics just doesn't cut it anymore. Consider options like HubSpot, Marketo or Eloqua.
Secret Number 4 – You need a steady stream of content to attract prospects to your business – If you aren't creating a steady stream of informative white papers, videos, eBooks, webinars, podcasts, blog posts and infographics then you aren't creating the educational content required to attract prospects and build trust in your business.
Secret Number 5 – You need to get that content "out there" – Creating the content is only half the effort. The rest comes from putting that content in front of your target prospects. This is done strategically. When you understand the personas of your prospects you're able to find the blogs and emails they subscribe to, the websites they frequent and the LinkedIn groups they are members of. This allows you to share your content with them in the places they are already spending their time.
Secret Number 6 – You need a conversion approach to your website – Chances are, your website is still acting like an electronic brochure. This approach has to change. You need a conversion machine that includes a wide variety of educational content. You have to consider the entire experience associated with your website and make that experience remarkable for every visitor.
Secret Number 7 – You need a website that connects emotionally with prospects quickly – You only have 10 seconds to get their attention. If your website lacks that emotionally connective message you are going to be sending a lot of potential prospects to your competitors. Give up the chess piece, mountain climber or picture of your building and replace it with images and messages that generate a strong emotional response in your target prospects.
Secret Number 8 – You need to nurture your leads – Your prospects buy at their own pace. People buy when they feel safe and when their pain is acute. You can get them there faster but not by selling them. You do it by educating them, helping them and guiding them. The more you educate your prospects, the faster they will feel safe, become emotionally invested in your solution and want to do business with you.
Secret Number 9 – Sales has to be part of the process – The days when sales roamed independently from marketing is over. These two groups have to work together to help today's prospect. Marketing has to create educational content and help sales integrate it into the sales process. Together they have to create a remarkable experience for every prospect.
Secret Number 10 – You need to watch your analytics daily – Marketing is now a science. You have to look at your numbers every single day. Where are we with website traffic? Is it up over last month? Is it up over the same month last year? Is it up over a rolling three month average? The same goes for leads. You need this insight at your fingertips.
Now that Square 2 Marketing has cracked the inbound marketing code, you have the benefit of our expertise. Start adding these elements to your own inbound marketing effort and you will quickly see your business get found, get leads and close sales.
Start Today Tip – Do a quick evaluation of your current efforts. Are you missing any of the secret tactical recommendations above? If so, add one per week. In just 10 weeks, you will be on your way to improved marketing performance, reduced waste in your marketing budget and more leads for your sales team.
Square 2 Marketing – Leading The Reality Marketing Revolution!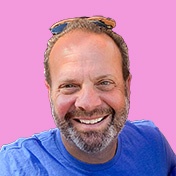 Mike Lieberman, CEO and Chief Revenue Scientist
Mike is the CEO and Chief Revenue Scientist at Square 2. He is passionate about helping people turn their ordinary businesses into businesses people talk about. For more than 25 years, Mike has been working hand-in-hand with CEOs and marketing and sales executives to help them create strategic revenue growth plans, compelling marketing strategies and remarkable sales processes that shorten the sales cycle and increase close rates.