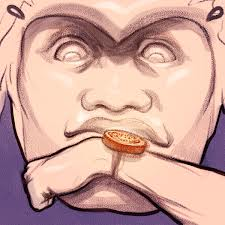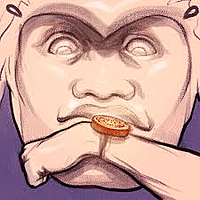 To be prepared, I wrote this yesterday, I had nothing to lose. If the world ended, then no one would be around to see it, but if for some miraculous reason it was still spinning, this post would be ready to go.
Since you are reading it—the world didn't end and we have work to do.
The Mayans viewed this new era as one of enlightenment. The same holds true for marketing. Today I consider the old world, outbound, interruptive, advertising focused world of marketing to be dead.
Today is the first day of the new enlightened marketer who knows their prospects intimately and has created an experience that leverages educational content to help advise, coach and counsel them through the sales process.
Here are the 10 must-have inbound marketing actions that you should consider starting today. Yes, today—the first day of the rest of your life.
1. Upgrade your online brochure to a website that generates leads – If your website doesn't have any conversion tools on it (besides the Contact Us page) then you have an online brochure. What you need is a site that has a variety of conversion opportunities. Click here to see one in action.
2. Create one piece of educational content – Create a simple tip guide. A list of the 10 most important items to keep in mind when making a decision related to what you do. Write it and then make it look professional. Post it to your website with its own dedicated landing page. Then count the conversions.
3. Tell people about your content – Tell everyone you know about your new Tip Guide. Sales people should tell prospects. Post its availability to your networks. Tell your LinkedIn Groups about it with a link back to your page. Track the number of people who download it. Make sure you capture their email addresses before you give anyone the Tip Guide.
4. Use email to nurture your entire contact base – You have to talk to your entire contact database on a monthly basis at the minimum. Create an email marketing campaign that goes out monthly. Make sure it's educational in nature and not promotional. Include everyone but remember to segment your list to see what groups the content appeals to most. This will allow you to create more targeted content going forward!
5. Stop ignoring social media and start using it – With over 1 billion users on Facebook alone, you can no longer ignore social media. Start by getting your LinkedIn, Facebook and Twitter profile pages fully built out and populated with keywords, your new content, the right text and the right pictures.
6. Make sure your business is found, everywhere – Forget about page 1 of Google. That was 2012. In 2013, it's going to be about getting found. Frankly, it doesn't matter where prospects find your company as long as they find it. Make sure you are easily located everywhere: Google, Yahoo, Bing, Facebook, YouTube, LinkedIn, Twitter, industry-specific sites, association pages, media sites and even partners pages. The more places your business pops up, the more traffic you will get to your site and the more leads you will get for your business.
7. Start a blog – If you want to get found, blogging is your best bet. Every new blog post is a new indexable page to Google. Every page has your keywords, back links and images that help with the search results. Every blog post tells a story and every post educates your prospects. Now encourage every client, prospect, partner and employee to subscribe to the blog and help get others to subscribe too.
8. Make a video – You are at a competitive disadvantage if you don't have video on your site. Everyone wants to watch video. People prefer it. YouTube is the number 2 search site behind Google. Make it homemade. Make the sound great. Use your keywords in the script, description and meta tags. Post the site to a variety of video sharing sites and watch the traffic pour in.
9. Teach your sales people to be guides – Stop selling. Your prospects don't want to be sold to. Instead, start educating, advising, helping and coaching them. That's what they want. The sooner you stop selling, the sooner your sales cycles will shrink and deal sizes will increase.
10. Start tracking your progress – What gets measured gets done! Start tracking three simple numbers. Website traffic, conversion rates and leads—make sure each of these key metrics is up month over month and you should notice the number of deals closed going up as well.
Do all this and your business will be found, get leads and grow sales. It's not conjecture. It's not a guess. It works. We do it for clients day in and day out. Try it for yourself and see.
Start Today Tip – Have a happy holiday season. We will be back after Christmas.
Square 2 Marketing – Leading The Reality Marketing Revolution!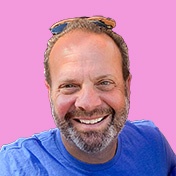 Mike Lieberman, CEO and Chief Revenue Scientist
Mike is the CEO and Chief Revenue Scientist at Square 2. He is passionate about helping people turn their ordinary businesses into businesses people talk about. For more than 25 years, Mike has been working hand-in-hand with CEOs and marketing and sales executives to help them create strategic revenue growth plans, compelling marketing strategies and remarkable sales processes that shorten the sales cycle and increase close rates.