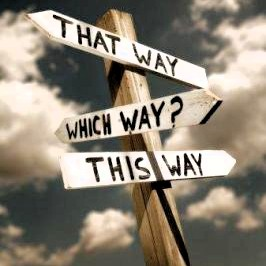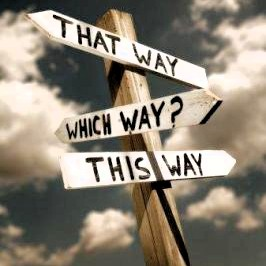 Looking for a new product, service or supplier? Most people start their search with Google. If you don't believe that, then consider that Google logs 2 billion searches each day. That's more than 10 times the number of people who watch TV.
There are two types of search results: organic and paid. Organic results are gathered by the search engines' web crawlers and ranked according to relevance relative to your search terms and authority of the linked URL. A website that contains fresh, authoritative, and keyword-relevant content may rank high for specific keywords at no additional cost.
In contrast, paid results are listings that require a fee for the search engine to display their keyword-specific links. Paid search campaigns can become an ongoing expense that ultimately inflate your SEO rankings artificially since your company loses traffic and visibility as soon as it stops paying.
Organic search is not only free, it also helps you accumulate long-term sustainable online visibility. Since search engines record ranking history, you can always improve your website ranking by building on previous content.
Today we are going to focus on the organic search engine optimization. Primarily because 70% of users prefer organic results over paid search results and because, as inbound marketers, we are able to directly impact those organic results through content creation and sourcing.
Keyword Selection - Keywords are words you want your website to be associated with on search engines. A website that optimizes for certain keywords appears in search results when these keywords are searched. They are important because they convey a business searchers' intent, interest or need. To attract potential customers instead of random visitors, you need to understand what keywords potential buyers use to find the kinds of products or services you provide.
You should consider using a mix of three methods to understand your customers' perception of your products or services: web analytics, customer survey, and competitors' content. From this research you should start to get a feel for what keywords your prospects are using and the search volume for each keyword.
The other knowledge you gain is the competition associated with each keyword. For instance, "computers" is going to be an extremely difficult term to be ranked for because there are so many companies competing for rankings related to that term. Consider an appropriate balance of high-volume, low-difficulty keywords and any critical keywords regardless of volume or difficulty.
This mix needs to be significant enough to drive the traffic to your website required to get you to your lead goals.
On-Page SEO - On-page SEO is the act of optimizing your web pages around specific keywords, making them both user and search-engine friendly. An properly optimized website makes it easy for search engines to find and revisit it, crawl links and read keyword phrases. Three elements that, in turn, contribute to on-page SEO.
The first element is a site's "crawlability." This term refers to how easily a search engine can extract new content from a website. To make the website crawlable, a company should use text links—hyperlinks that contain texts—in navigation. Multi-media content can provide useful information that is searchable as long as a company uses relevant text elsewhere on the site.
The second element is search visibility, which refers to whether search engines recognize the existence of a website. Changes in website design, content management system or even just one character in your URL can have a major impact on search visibility. Create a plan when you migrate your site that includes a map of old URLs onto new ones, outreach to top inbound link sources asking them to change links if necessary and an effort to employ permanent 301 redirects. With careful management and design, a site can both maintain and increase its search visibility.
Keyword optimization is the third contributing factor to on-page SEO. When you decide the keywords to use, they need to be used in the right places to help search engines identify them as keywords. Keywords placed in the following locations have strong positive correlations with search rankings:
page title
name of a Root Domain (e.g. keyword.com)
anchor text in links (e.g. www.abc.com/keyword 1+keyword 2)
meta description: often appears in Google search results to describe a link and alt text: text that describes an image.
Off-Page SEO - Or link-building is another decisive factor in search engine optimization. In fact, link-building constitutes 75% of what helps a site rank high in search engines. Link building does not refer to creating links on a business's own website, however. Inbound links are the crucial contributor to improvement of a website's search ranking.
Inbound links refer to links embedded in the content of a website that link to another website which, in this case, refers to your company's website. A high-quality inbound link is one embedded in an authoritative and relevant website. For instance, a link from a page on New York Times that discusses video production is considered high-quality to a video production blog. The higher the quantity or quality of inbound links that a page receives, the more credibility search engines assign to that page and the higher its ranking.
To acquire more inbound links, you need to first understand why others are willing to contribute links to your website. A website is worth mentioning and linking to only when it provides resources or valuable content. Content creation is therefore important to link-building. What constitutes good content for link-building is no different from that in general. Of course, the likelihood of acquiring inbound links increases with content promotion and optimization besides creation.
Generating inbound links from third-party sources take time. A short-cut option is to provide "inbound" links to your own site: cross-linking internally. Content promotion on social media utilizes links to direct interested readers to the website, and embedding links to other relevant pages on your website may also add "link love."
Start Today Tip – Getting found on Google isn't something you just do with the push of a button or the flip of a switch. It's not the same as adding a blog or a new page to your website. This effort takes some strategic planning, research and thought. When people search, what keywords are they using when they look for businesses like yours? How many people are searching? What sequence do I implement some of the items from the post? Make sure you do your research before you start. Engage an inbound marketing specialist to help you implement a complete Get Found Strategy.
Square 2 Marketing – Leading The Reality Marketing Revolution!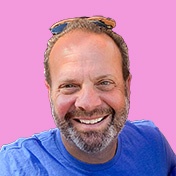 Mike Lieberman, CEO and Chief Revenue Scientist
Mike is the CEO and Chief Revenue Scientist at Square 2. He is passionate about helping people turn their ordinary businesses into businesses people talk about. For more than 25 years, Mike has been working hand-in-hand with CEOs and marketing and sales executives to help them create strategic revenue growth plans, compelling marketing strategies and remarkable sales processes that shorten the sales cycle and increase close rates.