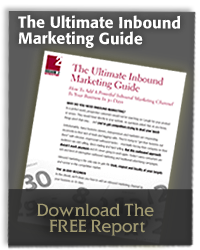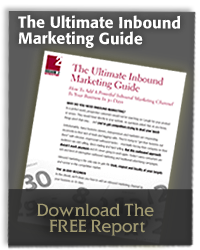 We constantly talk about an integrated approach vs. a single tactic approach to marketing. We always hear from clients who had an email marketing effort but stopped it after a few months or a Pay Per Click program that wasn't working so they stopped that too.
The best way to get the most out of your marketing is to look at it as a series of interconnected efforts. But that can be confusing without any structure. If you apply a campaign approach to your effort, you might find it easier to execute and maintain the rhythms required to get the full benefit from your marketing.
What is a campaign approach? Instead of looking at your marketing for the whole year, break it up into a series of more manageable campaigns.
For example, if you owned a commercial window cleaning business in Chicago, your marketing campaign over the next three months might look like this:
Campaign 1 –
Theme: Response Time
Keywords: Responsive Commercial Window Cleaning, Window Cleaning Chicago Area, Window Cleaning Skyscrapers
Messaging: Next Day Service Anywhere in the Chicagoland area
Free Report: A Tip Guide Titled - 10 Questions To Ask Your Commercial Window Cleaner To Make Sure They Will Be There When You Need Them
Webinar: For Property Manager - How to Establish Service Level Agreements with your Maintenance Vendors.
Web page: Create a page on your website that talks about the challenges property managers are facing and how you have solved that challenge. Focus on the benefits your next day services provide to your clients. Include a testimonial on this pages.
Call To Action Buttons: Create a graphically interesting call to action button for the Tip Guide and the Webinar. Use the buttons on your home page and targeted secondary pages. Use the button in your email marketing. Include the buttons with personal emails from your sales team.
Landing Page 1: For the above Tip Guide ONLY with keywords on the page
Landing page 2: For the above Webinar ONLY with keywords on the page
Blog: Three months of blog posts that use the keywords and focus on issues related to responsiveness in the window cleaning industry. (since you are only doing weekly posts…this is only 12 posts)
Social Media: Share Tip Guide, Blog Posts and regular Webinar invites with LinkedIn groups that include property managers from the Chicago area. Post the same content to your Facebook page and Twitter feed.
Targeted Outreach with Content: Take your Tip Guides, Blog Posts and Webinar information to local associations, trade groups, or networking organizations that include Property Managers in the region. Make sure you cultivate those relationships and leverage them to share content over the course of the campaign.
Sales Integration: All your sales people should be offering the Tip Guide and inviting prospects to the Webinar.
Press Release: Create and distribute a press release with your keywords highlighting your fast response time and the webinar. Distribute the release electronically on the local wire service. Post the release to your website. Have sales share the release with prospects. Share the release on social media.
Now, if you create four fully-integrated campaigns like this and ran them over the next 12 months you would be well on your way to getting found, getting leads and driving sales.
If your business looks like most of our clients (before we start working with them) and if you executed everything above (in the way we outlined) then you should expect to see a 10% increase in website traffic, a doubling of your conversion rate, a significant increase in email addresses for your in-house database, an increase in social media reach of 20%, a shortened sales cycle and, most importantly, an increase from minimal leads to between five and 10 leads per month from this effort.
Of course every business is different and results will vary…but the bottom line is: breaking your inbound marketing up into individual campaigns, you will see a significant improvement in almost every area.
Start Today Tip – You have all the tools at your disposal. We have always shared our "secret sauce" with clients, prospects, fans and followers. Everything you need to create leads from your marketing effort is right here in front of you. Better yet, if you want help or don't feel like executing this approach is the best use of your time but still want the results, contact us. We are here to help you learn how to do it or to simply do it for you. It's your choice but whatever you decide, we urge you to do something different than you did yesterday.
Square 2 Marketing – Leading The Reality Marketing Revolution!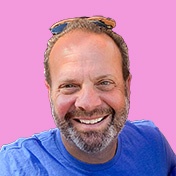 Mike Lieberman, CEO and Chief Revenue Scientist
Mike is the CEO and Chief Revenue Scientist at Square 2. He is passionate about helping people turn their ordinary businesses into businesses people talk about. For more than 25 years, Mike has been working hand-in-hand with CEOs and marketing and sales executives to help them create strategic revenue growth plans, compelling marketing strategies and remarkable sales processes that shorten the sales cycle and increase close rates.