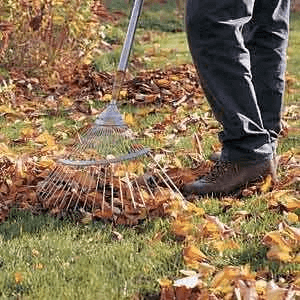 When trees lose their leaves that usually signals it's time for a fall clean up. This is the time of the year when you collect leaves, pick up fallen branches, clean out our gardens, flush out the gutters and make all those small repairs to your home.
This is also a great time to clean up your marketing. With almost a year under your belt, you should have a pretty good idea what worked and what didn't in 2012. Now is the time to optimize those tactics that performed well so you finish out the year strong.
Here are five ideas to optimize your inbound marketing strategy through the remainder of the year.
Website Traffic – If you've had a good year with your website, then traffic should have been up month over month. Finish the year out strong by taking a look at your on-site optimization efforts. Keyword popularity changes regularly. Take 10 minutes and run a keyword popularity report to make sure you're still optimizing on the right set of keywords.
It's likely you will find a couple of keywords that have increased in difficulty or a couple of new keywords that have joined the list of searched terms your prospects are using to find your business. Add those terms to your website page copy, meta tags, image tags and page headlines. This should give you a little extra juice to finish the year strong.
Conversions and Call To Action Buttons – Take a look at your conversion rate. General conversion rates typically average between 1% and 3%. If yours is closer to the low end, consider adding a couple of new Call To Action buttons on your home page. These should be graphic, eye-catching and well-written to quickly draw a visitor's eye and get them interested.
Conversion rates on landing pages are typically much higher, between 20% and 60% depending on the content. Review the performance of your landing pages. If they're much lower, you might want to consider streamlining the copy, limiting the fields on the form and adding graphics or video to the page. All of these small changes could contribute to big results through the end of the year.
Infographics – If you have a nice collection of educational content (whitepapers, tip sheets, guides and video) you should consider adding an infographic to the mix. This tactic is very hot these days. In fact, entire web sites have been dedicated to sharing infographics, (e.g. www.infographicsjournal.com). People love visual representations of ideas and, while these take a graphic designer to produce professionally, they typically convert at higher rates than written documents.
Lead Nurturing – If you have a nice stream of leads coming from your marketing, program, then you need to put some attention into how you nurture those leads. I'm sure your sales team is diligently following up with every single one, but while they're doing that, your marketing should be helping those prospects get to know, like and trust your business.
Lead nurturing helps you cross-promote other content too. By way of example: Square 2 Marketing created a lead nurturing campaign to drive blog subscribers and increased that number by 100 percent over 60 days. Try setting up the same sort of program for your business.
Email Marketing – While one of the more traditional marketing tactics in tool box, it's still one of the most effective and most efficient ways to stay in touch with your prospects and clients. Take a look at your open rate. It should be between 20% and 30% on average. If it's lower, then you should plan on testing some more creative subject lines over the next few months. Try to leave behind the obvious like "Mike's Accounting Co. November Newsletter" and graduate to "What You Need To Know About the Coming Fiscal Cliff" or "What To Do NOW To Save Money On Your Taxes Later."
Finally, this is a great time of year to practice integrating world events into your marketing. The more personalized and relevant you make your emails, blogs, videos and website, the more people will read them, share them and act on them. With the holidays, politics, world events, weather and even sports, you have a lot of options to make your content relevant and more effective.
Start Today Tip – Take your marketing through a Fall Clean Up evaluation. Identify a couple of items that need sprucing up. Then spend an hour strategizing on the changes. This "strategy before tactics" approach limits wasted time and helps you avoid costly mistakes. Keep an eye on the analytics and you will finish the year strong.
Square 2 Marketing – Leading The Reality Marketing Revolution!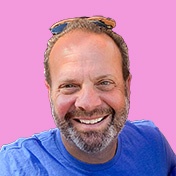 Mike Lieberman, CEO and Chief Revenue Scientist
Mike is the CEO and Chief Revenue Scientist at Square 2. He is passionate about helping people turn their ordinary businesses into businesses people talk about. For more than 25 years, Mike has been working hand-in-hand with CEOs and marketing and sales executives to help them create strategic revenue growth plans, compelling marketing strategies and remarkable sales processes that shorten the sales cycle and increase close rates.