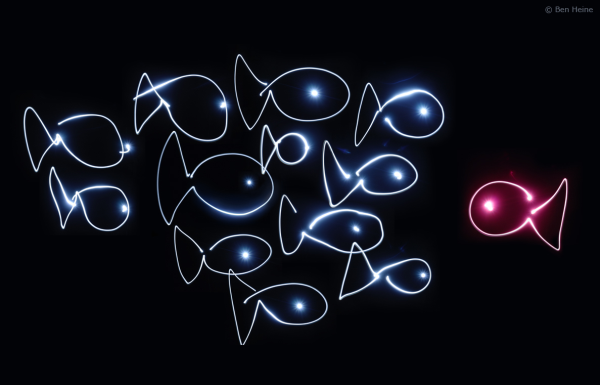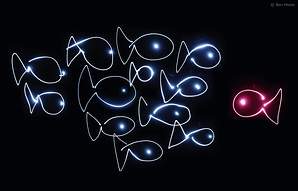 When it comes to marketing, most businesses look to their industry's heavyweights for strategy and marketing inspiration. However, those tactics and messages might not be right for your business, even if you are in the same industry.
Every business is different and the goal of your marketing should be to help your business stand out, not look like the everyone else in your industry.
So, if you're not a Fortune 500 company and you're not the same as every other company in your industry, then why market like them?
Plus, you know something they don't. Marketing isn't about getting your name out there. It's about getting found, getting leads and driving sales.
If you're ready to break through the barriers of 'sameness' and you want to create a marketing strategy that drives your revenue goals, then join us on Wednesday, November 7, 2012 at 1:00p.m. for an inbound marketing workshop presented by Eric Keiles, co-author of the best-selling marketing book Reality Marketing Revolution and co-founder of Square 2 Marketing.
During the webinar, you'll learn the following:
A new perspective on marketing that steps away from the traditional, outdated strategies of cold calls, direct mail and other "hard sells" that consumers no longer accept.
Dynamic inbound marketing strategies that help your business get found, get leads, and drive sales of your products and services.
How to be remarkable so that your target market sees it, and more importantly, believes it. Learn what it takes to be remarkable and how to prove this to your prospects.
Unique ways to evaluate your current marketing, like The Red/Blue Test, The Purple Cow and The Scratch Out Drop In Test.
And most importantly, How To Build Your Marketing Machine™:Get the critical building blocks and know-how you need to start building your powerful Marketing Machine -- a robust marketing program, founded on strategy and built with tactics that produce real results.
Don't miss this opportunity to get real, actionable advice, a strong dose of Reality Marketing™ and the foundation for achieving quantifiable results.
This webinar promises to enhance the value of your company with practical and proven marketing techniques.
See you on Wednesday, November 7 at 1:00 p.m.!
Square 2 Marketing - Leading The Reality Marketing Revolution!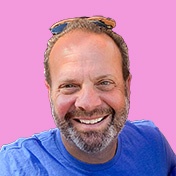 Mike Lieberman, CEO and Chief Revenue Scientist
Mike is the CEO and Chief Revenue Scientist at Square 2. He is passionate about helping people turn their ordinary businesses into businesses people talk about. For more than 25 years, Mike has been working hand-in-hand with CEOs and marketing and sales executives to help them create strategic revenue growth plans, compelling marketing strategies and remarkable sales processes that shorten the sales cycle and increase close rates.