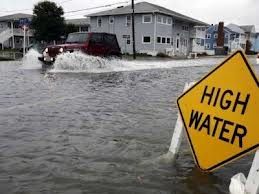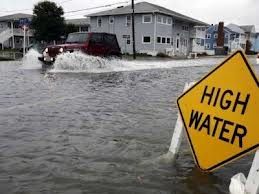 Inbound marketing has a lot of advantages. One of the major advantages it presents is the ability to leverage newsworthy events going on in the world into an active discussion with your audience.
Before we go into the details, consider how you leverage current events with traditional outbound advertising. Oh wait...you CAN'T leverage events with traditional media.
Under the old outbound model, advertising space is bought and booked well in advance. Print ads, TV ads, radio ads, even web banner ads are sold and sent in weeks (sometimes months) before they run. It's virtually impossible to swap out timely and relevant messages that take advantage of the events people are talking about today.
When you have relevant events like Hurricane Sandy, the presidential elections, sporting events like the World Series, or even general interest stories like Apple's new Mini iPad launch -- inbound marketing gives you the tools to become part of the broader conversation as it is happening.
Let me show you how it could work.
1. People are searching for information on Hurricane Sandy. This morning there were over 1 billion listings on Google. That's billion. With a B.
2. This blog post is going to have Hurricane Sandy in the title and sprinkled throughout the copy of the post. This will help it get ranked as part of that 1 billion.
3. There is a very good chance that people who are interested in generating more leads for their business are also looking for information on the hurricane. What a great way to illustrate the use of new inbound marketing tools like blogging.
4. Once people find your content, express interest, and end up on your website, blog post, or landing page, you have a chance to capture their contact information for an ongoing marketing specific conversation.
5. This effort is accelerated and fueled through social media. Right now people are online chatting, searching, sharing, liking and conversing about Hurricane Sandy. All the related content is getting shared among hundreds of millions of users.
6. Add content and you become part of the conversation. Fail to add content and the conversation goes on without you. This is important. Maybe even more important is that your competition is going to be part of the conversation eventually. The first one in usually has an advantage. Why not make it your business?
7. Once you are part of the conversation, the other beautiful part of inbound marketing is that it's completely trackable. When you create a dedicated landing page with specific calls to action, you are able to track the number of visitors, conversions and leads generated. In short order, you see which conversations are creating leads and which ones aren't. Now you can focus on the better performing efforts and scale back on the poor performers.
This gives your marketing a scalable element of continuous improvement so that day after day, week after week and month over month, your program gains momentum and improvement.
Start Today Tip – Jump in. The water's warm. Start with some of the upcoming events. The hurricane will be around for the next few days. It's in the news and people are talking about it. Try to leverage it as part of your business conversation. Halloween is coming up. We used it last week, click here to see that post. The elections are also in the news. Take a look at other social, cultural and technological events coming up and weave them into your content creation plans. Share them on social media. Post them to general sites that allow you to share content freely. This time of the year offers a great opportunity to try this technique with your inbound marketing.
Square 2 Marketing – Leading the Reality Marketing Revolution!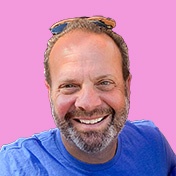 Mike Lieberman, CEO and Chief Revenue Scientist
Mike is the CEO and Chief Revenue Scientist at Square 2. He is passionate about helping people turn their ordinary businesses into businesses people talk about. For more than 25 years, Mike has been working hand-in-hand with CEOs and marketing and sales executives to help them create strategic revenue growth plans, compelling marketing strategies and remarkable sales processes that shorten the sales cycle and increase close rates.