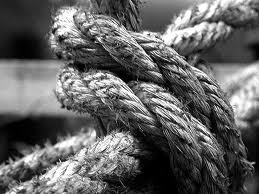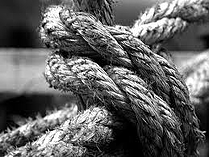 Last Thursday we started a blog post series focused on the 15 best practices for lead generation, lead nurturing and new sales. To see the first five best practices click here. To read about best practice six through 10 click here.
Today we're closing out this series with the remaining five best practices for lead generation, lead nurturing and new sales.
11. Integrate sales and marketing activities – In the bestselling book, Fire Your Sales Team Today, we discussed the concept of a Revenue Department. This illustration shows how sales and marketing have to work together to drive revenue for your business. More importantly, there are efficiencies gained by having sales and marketing integrated. For example, educational content used during the lead generation process can be used during the lead nurturing process too and videos can be sent to active prospects to get them comfortable with your business and your people.
12. Create rhythms for sales and marketing – Human beings run on a cycle. We all have rhythms in our lives that make us feel more comfortable. Businesses need rhythms too. Sales and marketing rhythms to consider include weekly reviews of performance metrics, weekly sales meetings, daily update on leading indicators like website traffic, conversion rates, and leads. Once people get into rhythm they start to perform accordingly.
13. Don't under utilize sales – Sales teams have a lot more to contribute than just new business, especially when you consider some of the newer marketing tactics. Sales people are usually well connected and spend time getting even more connected. Make sure they are funneling those new connections back into your email database. Encourage them to promote your blog, email newsletter, Facebook page and YouTube channel. The larger those social networks, the more reach your business has when it's time to publish educational content.
14. Focus on know, like and trust – The goal for both marketing and sales is to get potential clients to know, like and trust your business. Marketing typically carries the ball around "know." Sales and marketing work together on "like" and sales typically does most of the heavy lifting around "trust." There are many ways to expedite this three stage process and guarantee it gets the results you're looking for. One of the most important approaches is to educate instead of sell your prospects. The more you sell, the more you push, the farther away they get. The more you help, educate and advise, the closer to "know, like and trust" you get.
15. Track, analyze, adjust – Last, but certainly not least, we have to use data to help us make good decisions. Marketing and sales has become more of a science than an art and we now have access to the information that helps us see what's working and what's not. We can make small adjustments weekly, as opposed to waiting for the year to be over, missing our numbers, and wondering, "why."
Start Today Tip – The time is right to assess how your sales and marketing are working together. As we get closer to the end of the year, planning for next year should be in high gear. Don't do the same thing you did this year. Make some changes, try some of the new marketing tools available to you and adjust your sales practices to match your prospects' new buying behavior.
Square 2 Marketing – Leading The Reality Marketing Revolution!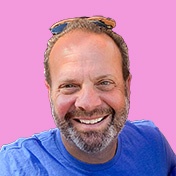 Mike Lieberman, CEO and Chief Revenue Scientist
Mike is the CEO and Chief Revenue Scientist at Square 2. He is passionate about helping people turn their ordinary businesses into businesses people talk about. For more than 25 years, Mike has been working hand-in-hand with CEOs and marketing and sales executives to help them create strategic revenue growth plans, compelling marketing strategies and remarkable sales processes that shorten the sales cycle and increase close rates.