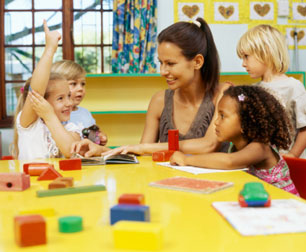 An inbound marketing tribute to the famous poem "All I Really Need To Know I Learned In Kindergarten" by Robert Fulghum:
Most of what I really need to know about inbound marketing
and how to get found, get leads and close sales
I learned in kindergarten. Wisdom was not
at the top of the graduate school mountain, but there
in the sand pile. These are the things I learned: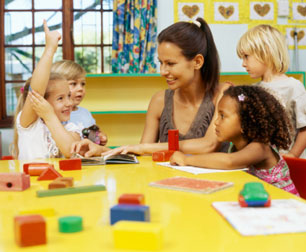 Share everything. Use social media to share your educational content. The more you share the more your prospects get to know your company and want to work with you.
Play fair. Don't rely on "black hat" SEO tactics to get you on the first page of Google. Sooner or later you're going to get caught. Instead, focus on publishing relevant content that drives people back to your website.
Don't hit people. Leave old outbound marketing tactics like cold calling behind. Remember the golden rule? If you don't like it, you can be sure your prospects don't like it either. Start by offering to help them instead of just telling them about you and your business.
Put things back where you found them. Use marketing strategy to keep your tactics organized. Make sure your tactics are integrated and working together to generate more leads than they would on their own.
Clean up your own mess. Take a hard look at your website design. Is it clean and well-organized? Does it tell an engaging story? Is it clear what you want your visitors to do when they arrive? Make sure your website offers relevant content that helps you turn anonymous visitors into new sales leads.
Don't take things that aren't yours. You can't steal other people's content. You have to create original content to tell your own story.
Say you're sorry when you hurt somebody. Inbound marketing requires a patient and persistent approach. Make sure if people opt out of your marketing that you are gracious and accommodating.
Wash your hands before you eat. Clean up your content strategy before you start. Make sure you know what content your prospects need and what content they value most. Use that knowledge to focus your efforts on content that converts prospects into leads.
Flush. Get rid of all your old, underperforming, outbound marketing tactics. They might have worked in the past, but they are going to have an increasingly hard time keeping up in the future. Don't spend all your energy dragging and pushing them along when there are so many more highly efficient marketing tactics to choose from.
Warm cookies and cold milk are good for you. Treat yourself to educational opportunities that focus on inbound marketing. Webinars, podcasts, videos, conferences and books that give tasty nuggets of information help nourish your overall inbound marketing efforts.
Live a balanced life - Learn some and think some and draw and paint and sing and dance and play and work every day some. Make sure you balance your own inbound marketing tactics to include enough content to drive traffic to your site, enough calls to action on your site to convert those visitors, and enough lead nurturing tactics to tell your story in a compelling and engaging way -- so prospects call you, instead of you having to call them.
Take a nap every afternoon. Build breaks into your marketing program to evaluate the performance and use these breaks to infuse creativity into your program.
When you go out into the world, watch out for traffic, hold hands and stick together. You don't have to do it alone. There are people who want to help you improve your inbound marketing performance by implementing an inbound marketing program. They help you by making sure you dont make the same mistakes others might have made in the past.
Be aware of wonder. Marketing is changing very quickly. Be open to new tactics, new techniques and new processes. They may feel uncomfortable and others may tell you, "That will never work." But remain open and experiment until you get it right.
Start Today Tip – Think like a kid in kindergarten. Play around, be open to change, listen to others who have been through it before. People do really want to help you, so let them. Your company will be better because you were open to change.
Square 2 Marketing – Leading The Reality Marketing Revolution!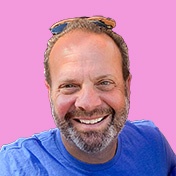 Mike Lieberman, CEO and Chief Revenue Scientist
Mike is the CEO and Chief Revenue Scientist at Square 2. He is passionate about helping people turn their ordinary businesses into businesses people talk about. For more than 25 years, Mike has been working hand-in-hand with CEOs and marketing and sales executives to help them create strategic revenue growth plans, compelling marketing strategies and remarkable sales processes that shorten the sales cycle and increase close rates.