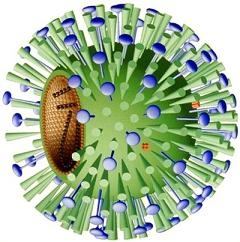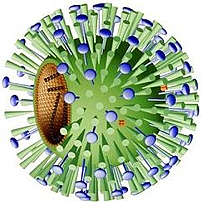 All our readers have one thing in common. You all have employees. Maybe you only have a few or maybe they don't directly report to you or maybe they're not full time or maybe you share them with other people (freelancers) but you all have other people related to your business. Those people hold the secret to increasing the number of visitors to your website and the number of leads you get from your inbound marketing efforts.
Here's how to leverage your employees to get more leads:
Almost every single employee has their own Facebook page and their own LinkedIn profile. Most have their own Twitter profile, Pinterest Page and various other social medial accounts.
Even if they're not active (or they say they're not active) they all have friends, followers, viewers and various other social media connections. Faceboook reports (this is a really cool page) that the average person on Facebook has 190 friends. WOW! Social media expert Neal Shaffer says people should have 10x their age in LinkedIn contacts, so if the average age of your employees is 35 you can expect each of them to have 350 connections. The website, Social Skinny reports that Twitter users have 126 followers on average.
Now, watch carefully. This is how you leverage all those connections to increase the reach of your messaging:
First, you create a blog post for your business and then your 10 employees share that blog post with their networks and your single blog post gets in front of…over six thousand people.
10 employees x 190 friends on Facebook = 1,900
10 employees x 35 connections on LinkedIn = 3,500
10 employees x 126 followers on Twitter = 1,260
Over three thousand people just saw and hopefully read your single blog post. Now these aren't all unique individuals, there might be some overlap and not every single one of them will visit your website or actually read the blog post.
But here is where it gets even more interesting. Each of these 6,600 people all have the same number of friends, followers and connections. Other recent research has shown that each of social media contact is usually good for 20 additional shares. Even if you only get half that number of shares, your single blog post has now been seen by 66,000 people.
You should be able to see the power of social media illustrated in these numbers. What if you did this every week, 52 times a year? If only 1% of the 66,000 people clicked through to your website that would mean an additional 660 visitors from a single blog post. Now that's powerful inbound marketing. WOW!
Start Today Tip - Get all your employees to understand the power of social media. Get them to want to participate in helping your company improve its marketing. Show them how you can easily get found on the internet, get more leads, and close more sales. Then track how many Facebook likes, LinkedIn shares, Tweets, and Google +'s each of your blog posts get. Your goal should be to optimize your own company's employee social network and this is the minumum expectation. This is one marketing tactic that everyone can afford.
Square 2 Marketing – Leading The Reality Marketing Revolution!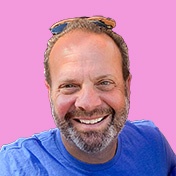 Mike Lieberman, CEO and Chief Revenue Scientist
Mike is the CEO and Chief Revenue Scientist at Square 2. He is passionate about helping people turn their ordinary businesses into businesses people talk about. For more than 25 years, Mike has been working hand-in-hand with CEOs and marketing and sales executives to help them create strategic revenue growth plans, compelling marketing strategies and remarkable sales processes that shorten the sales cycle and increase close rates.