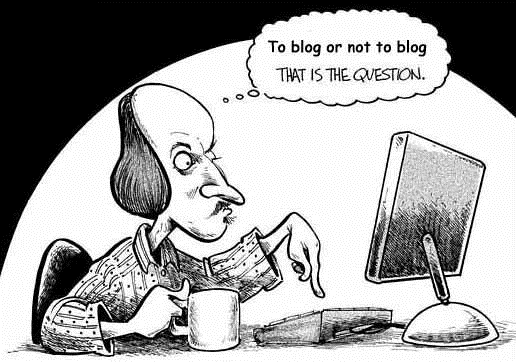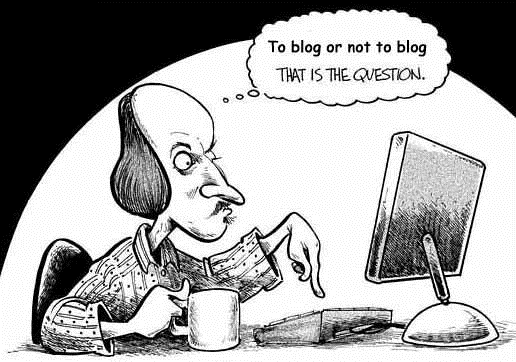 You should know that blogging isn't an optional marketing tactic anymore. It's an essential lead-generating activity. In fact, 55% of the businesses who blog have reported getting direct sales from their blog. Many of you are probably thinking to yourselves, "I blog...when I get around to it." What you might not know is that the more you blog, the better your marketing will perform.
If you blog more than once a week you should expect a few of the advantages described here.
You'll get more leads – Blogging has a multiplier effect. The more you blog, the more leads your business will receive from the effort. Why? Because more blog pages will be indexed by Google and other search engines, more keywords and search phrases on your webstite will help a wider range of people find your business and, last but not least, the more subscribers hear your highly targeted and relevant voice, the more they will want to do business with your company.
Your website will rank higher on Google – Google's new algorithm rewards websites for fresh content. The more pages you add to your website, the higher it will rank. One of the easiest ways to add new pages to your site is to add new blog page posts.
You'll stay in touch with your clients and prospects – How often do you stay in touch with your prospects now? Monthly? Maybe less? When your sales reps reach out to them? A blog allows you to touch your clients and prospects daily if you want. This keeps your messages in front of them and reminds them of how you help.
You'll prove your thought leadership – Your blog gives you a platform to take a stand. Most businesses have a position in their industry. The blog allows you to tell your story, make a case for your perspective and share your position with your audience. Prospects need to know your business before they trust it enough to make a purchase decision. They need to know what makes you different and they need to know how you can help them.
Your prospects will get to know, like and trust you – People buy when they feel safe. This emotional state comes when they get to know, like and trust you (or your business). A blog is an amazing way to give prospects direct insight into your business, your values and your company personality. This helps them feel safe with their purchase decisions.
You'll have more content to share on social media – Blogging is only the first step. Social media gives you a super highway to share your content with friends, fans, followers and viewers. Once you set up your social networks, the more content you can share and the more leads you will generate for your company.
You'll connect directly with customers, prospects, and fans of your company – Your blog is the start of a conversation. When you post to your blog, clients, prospects and other fans of your business start to participate in the conversation. They post comments, you respond. They give you feedback and suggestions. You share additional information about products and services. Before you know it, you're cultivating a more active, two-way conversation with your most important stakeholders.
You might be able to blog for other sites – Once you establish your blog, you might get the opportunity to blog for some other sites. These guest blog opportunities are amazing vehicles for driving new traffic back to your blog, get new subscribers to your blog and introduce nnew people to your company.
Start Today Tip – If you don't have a blog on your site, start one today. Software like HubSpot, or WordPress make adding a blog to your site quick and easy. Then create a content calendar. Nothing fancy, just a list of dates and blog topics. This will help you stay on track, keep up with your schedule and never find yourself without topic ideas. Do your best to blog at least a few times a week, but the more you do it the better.
Square 2 Marketing – Leading The Reality Marketing Revolution!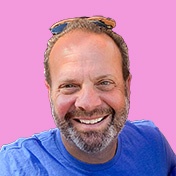 Mike Lieberman, CEO and Chief Revenue Scientist
Mike is the CEO and Chief Revenue Scientist at Square 2. He is passionate about helping people turn their ordinary businesses into businesses people talk about. For more than 25 years, Mike has been working hand-in-hand with CEOs and marketing and sales executives to help them create strategic revenue growth plans, compelling marketing strategies and remarkable sales processes that shorten the sales cycle and increase close rates.