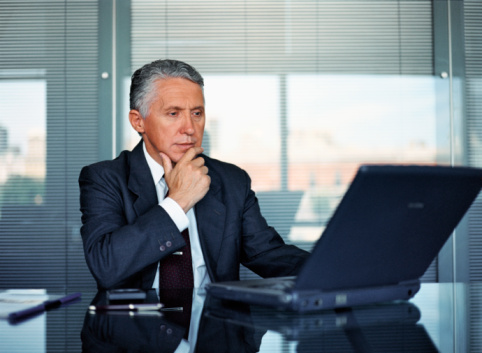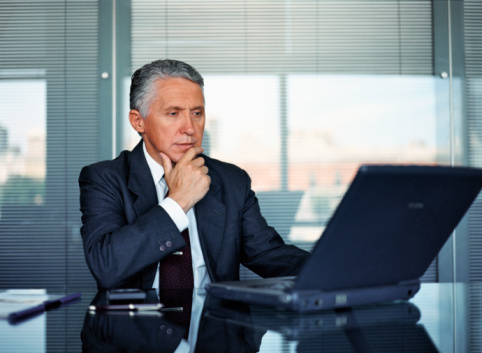 Whether you are looking to start blogging or already have an established blog, thinking up compelling, engaging content to post on a regular basis gets even the most accomplished writers down from time to time.
But breaking through that wall and blogging in a creative, attention grabbing way is worth the time and effort. In fact, if you've been following this week's posts then you know that in a recent study, 55% of the companies who blog on a regular basis reported getting clients directly from their blog.
What do you do if you want to see all the benefits that blogging brings, but just don't know what to write about?

Here are 6 proven ways to reinvigorate your blog content today:
Create and follow an editorial calendar. We know firsthand from our own blog and from creating content for client blogs, an editorial calendar is a blogger's best friend. It may be difficult to consistently come up with interesting topics "on the spot" every single day. But getting a team together and brainstorming blog topics for an hour or so yields tons of great ideas all in one shot. While this might feel like more work, it saves you lots of time in the long run. After you create a list of potential blog topics, you have an easy-to-reference guide on what to write about over the weeks or months to come. That way, you aren't wasting energy scrambling for a new blog topic each day – energy that could be going towards fine-tuning a creative blog post and making sure it is truly attention-grabbing and engaging.

Include others in the topic list creation. Use your team! Especially the people who interact directly with your clients and prospects. Ask them what people are worried about, what questions they ask every single day, what issues are facing them in their jobs, companies and industry. These issues make for perfect blog topics because they are what your prospects need help with. This secret has helped us come up with huge lists of topic ideas for our clients. Try it today! Another little secret is Google Questions and Answers. Look at what people are asking about in your industry or audience and create blog posts that answer their questions.

Use real-time data to help. Believe it or not, there is a ton of great insight available to you right now and this is a great starting point for coming up with new blog posts. Keep track of your most popular blog posts (views and social media shares) and create posts that extend the conversation.

Do your research. Stay up on the latest facts and trends in your industry. Make sure you know what leading information sources are saying then respond, comment and share your perspectives on your blog accordingly. If you know the facts and up-to-date trends, you have the potential to position your company as a respected voice and a go-to source in your industry.

Crowdsource. Pose a question on your blog or through your social media efforts to get a conversation going, create a survey and ask your online visitors to participate. Take a look back at some of the comments and conversations readers have previously left on your blog. Look closely at the responses you receive and consider the various perspectives…it's a great way to generate content that you can share and respond to, all while getting a better understanding of the online community engaging with your company.

Recruit guest bloggers. Ask a knowledgeable colleague, customer or employee to share his or her perspective in a guest post on your blog. Not only do you get a fresh perspective from a new voice, but switching things up contributes to generating a greater level of interest among your readers. Remember to keep the "voice" of your company consistent. Your readers have come to trust your voice and tone. For instance, if your company's voice is corporate, professional and highly conservative, then having someone create a funny, satirical or casual blog post might turn away prospective clients. Everyone can contribute, but they have to do so within the voice and tone of your company.
We understand the intimidation factor that comes along with creating a blog and having to come up with attention-grabbing, informative posts on a regular basis so you support your ongoing content marketing efforts. But even if you think your company's product or service isn't "bloggable," there are countless prospects out there right now who WANT to read what you have to say.
Start Today – If you don't have an editorial calendar, create one immediately. Start with a single month. Create 30 blog topic ideas. Not titles for your blog, you can work on that later, but right now just write down the topics you want to blog about. You'll immediately feel less stressed to come up with a topic every single day once you have a plan. If you're still in a content dry spell, change things up by following these suggestions…your readers and prospects with thank you!
Square 2 Marketing - Leading the Inbound Marketing and Reality Marketing Revolution!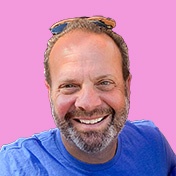 Mike Lieberman, CEO and Chief Revenue Scientist
Mike is the CEO and Chief Revenue Scientist at Square 2. He is passionate about helping people turn their ordinary businesses into businesses people talk about. For more than 25 years, Mike has been working hand-in-hand with CEOs and marketing and sales executives to help them create strategic revenue growth plans, compelling marketing strategies and remarkable sales processes that shorten the sales cycle and increase close rates.