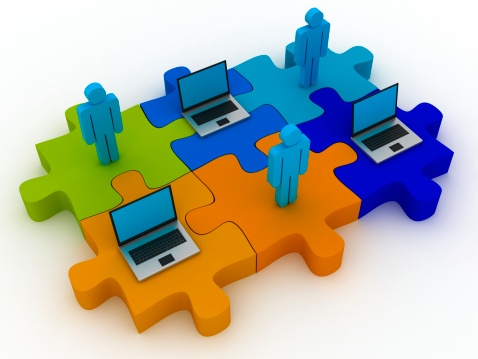 Before you plan the marketing strategy for your business, you need to first understand your target market. That means creating detailed personas for each type of person buying your product or services. The problem is, most businesses think that their products and services are "good for everyone," which often results in a one-size-fits-all digital marketing strategy. The truth is that, in most cases, a company's actual target markets are much more specific, segmented and specialized.
For instance, the individuals following your company on Twitter and/or Facebook may be completely different from those who are subscribing to your email newsletters. Depending on your business, each distinct group of followers may need separate and uniquely tailored digital marketing messages, target market-specific creative, personalized web experiences and individual calls-to-action.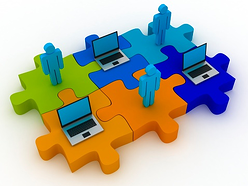 If you fail to differentiate between target customers and how they spend their time online, you're probably not effectively tapping into some very important consumer groups. Reality Marketing is all about having your company stand out as remarkable and making your prospecs feel as if you are speaking to them on a personal, one-to-one level. If you're using a one-size-fits-all digital marketing stategy to cater to all of your customers, you may be losing the interest (and the sales potential) of those valuable leads.
It's time to move away from this mechanized "catch-all" digital marketing strategy. Yes, this will add extra time to your company's day-to-day social media implementation. However, by creating messages and content specifically tailored to each social media platform and target persona -- instead of blasting the same message to each automatically -- you keep customers interested and wanting to see more of your content, ultimately leading to more leads and sales!
First, you should analyze the level of customer interaction with your various social media outlets (Facebook, Twitter, Linkedin, SlideShare). Which ones are the most successful? Why? It's important to gain a thorough understanding of what each specific group represents and how they differ from each other in terms of how they use your product as well as how they differ in receiving your marketing message. We also recommend creating a calendar of posts each month for content you plan on posting to your social media networks. That way, you have unique, differentiated content on hand to compliment your posts across platforms without blasting repetitive, automatic posts across all networks.
Not all social media networks are alike. From social bookmarking and professional networking sites to specialty niche sites and more, there's a wide range of media you need to plan for. Once you nderstand the differences between these, you understand that the customers using each aren't necessarily the same. Each of your social media networks (and the target markets they represent) need to convey a unique story, allowing customers to become involved with your business, understand its value and engage with its solutions.
Start today – Take a step back from auto-feeding the same messaging content to all of your social media networks. Look closely at each of your social media platforms and analyze what's working and what isn't. Create a social media schedule of tailored posts for each individual social media platform that keeps prospects interested and makes them want to see more. With a little extra time and attention to your social media marketing, you'll generate more interest and stronger leads!
Square 2 Marketing - Leading The Reality Marketing And Inbound Marketing Revolutions!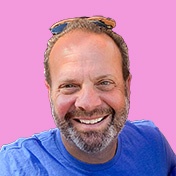 Mike Lieberman, CEO and Chief Revenue Scientist
Mike is the CEO and Chief Revenue Scientist at Square 2. He is passionate about helping people turn their ordinary businesses into businesses people talk about. For more than 25 years, Mike has been working hand-in-hand with CEOs and marketing and sales executives to help them create strategic revenue growth plans, compelling marketing strategies and remarkable sales processes that shorten the sales cycle and increase close rates.