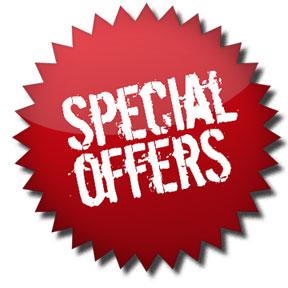 If you are successfully executing your Marketing Machine, your prospects are coming in contact with your content at various social media sites. Those people are in various stages of readiness. Some are doing preliminary research. Others are ready to buy today and the rest are somehwere in between. It's critical that your content appeal to everyone, regardless of their placement on the "ready to buy" spectrum.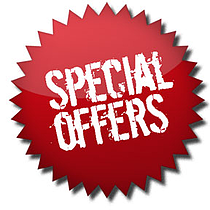 To take the entire spectrum into consideration try creating a Trio of Offers. This trio includes the No Risk Offer, the Low Risk Offer and the Direct Business Offer.
No Risk Offer – People are naturally suspicious. They don't want to sign up for anything, nor do they want to give away any personal information. But, if they have a genuine interest and your content is appealing, they will respond.
This educational content is typically a Free Report, Whitepaper, Tip Guide or Video that provides the visitor with information that helps them make an educated purchase decision or learn something new. In exchange for this information, they simply need to provide an email address. You could ask for additional information, but only the email address should be mandatory.
Low Risk Offer – If your audience is satisfied and intrigued with the content they received in the No Risk Offer, many times they come back for the Low Risk Offer. If they are a bit more trusting, or farther along in their purchase process, the Low Risk Offer provides them access to more information.
This offer requires a bit more engagement on the part of your audience but provides additional value as well. Low Risk Offers typically include free webinars/seminars, free assessments or reviews. Free trials or samples are also strong Low Risk Offers. Obviously, visitors need to provide additional contact information if they want to participate in or access these offers.
Direct Business Offer – Whether or not they have taken advantage of your Low Risk and No Risk Offers, there will be visitors who have already decided that they want to start a more active sales conversation with your company. The Direct Business Offer gives them the opportunity to jump right to this step, or to initiate this step when they are comfortable with your company, products or services. These offers typically look like, "Contact Us Today!" Or "Schedule a Call with one of our Representatives." Of course, there are a number of ways to make these offers more creative and enticing. If you are interested in some suggestions for your company click here to chat with one of our consultants.
As we mentioned in the first part of this post, the buyer is in control. The Trio of Offers gives potential buyers all the information they need to get comfortable with your company on their own terms. This makes them feel safer and more likely to do business with you.
Action Item – Create your Trio of Offers. Start with one of each. What is your No Risk Offer? If your prospects prefer to watch a video, consider that option. If they are more academic or analytical, perhaps a Free Report or Research Study is more appropriate. For your Low Risk Offer, webinars are great, but require work on your part to prepare. Another option is to offer a 30 minute phone review or assessment. Last, make sure your Direct Business Offer is easy to take advantage of and highly visible on your home page. Don't worry about creating the offers today, we will talk about content for offers tomorrow. For now, just make a list of possible offer ideas.
Square 2 Marketing – Leading the Reality Marketing Revolution!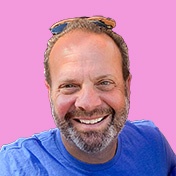 Mike Lieberman, CEO and Chief Revenue Scientist
Mike is the CEO and Chief Revenue Scientist at Square 2. He is passionate about helping people turn their ordinary businesses into businesses people talk about. For more than 25 years, Mike has been working hand-in-hand with CEOs and marketing and sales executives to help them create strategic revenue growth plans, compelling marketing strategies and remarkable sales processes that shorten the sales cycle and increase close rates.