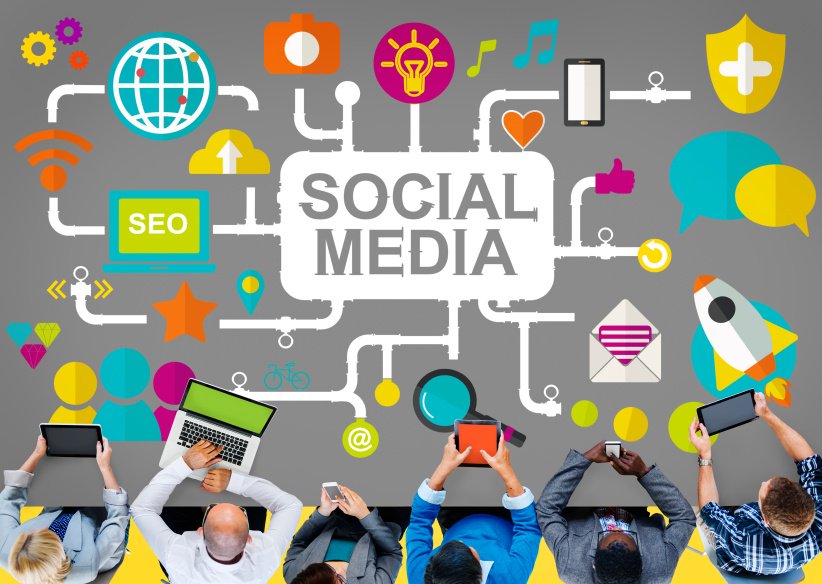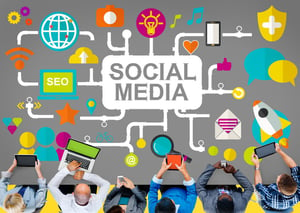 With cold calling and interruptive marketing techniques a thing of the past, inbound marketing is now critical to your company's success. As you try to gain traction with your inbound marketing strategy in order to gain scale and market share, learning a few ways to improve your strategy will go a long way. Here are a few things you should try.
1. Blogging
A company blog is an important part of any inbound marketing strategy. Blogging has many benefits. It improves your SEO by allowing you to easily add fresh new keyword-rich content to your website every week, which search engines will crawl. It also gives you plenty of content to share on social media and gives you a way to get your audience to keep coming back for more information, helping with top-of-mind awareness. And it helps you establish your thought leadership by highlighting your skills and knowledge in the industry, which can build trust and credibility.
2. Social Media
Being active on social media can help create significant secondary effects to boost your inbound marketing strategy. Social media is now an important component of SEO, and it allows you to reach your audience on a more personal and interactive level.
3. Case Studies
Case studies are important to any inbound marketing strategy and you should absolutely add them to your website. Here's why: By using real data, facts, and figures from past clients' successes, you can establishes your expertise, increase brand loyalty, remove hesitations, and build trust and credibility, which are critical to making inbound sales. These feel-good stories will increase your lead generation and conversion rate.
4. Newsletter
Creating a monthly newsletter can be time consuming, but it can help you reach those prospects who may not regularly check out your website and nurture those who do. To make the creation process faster and easier, you can reuse old blog posts.
5. Video
People love watching videos online, which is why YouTube is so popular. Videos are also more likely to be shared because people are generally more attracted to visuals. Use different video formats—you can create how-to videos, showcase your staff and company culture, or display new products in action.
6. Calls-to-Action
Including calls-to-action throughout your web pages can entice visitors to take the next step in the sales cycle. Sometimes, all you have to do is ask, and people will sign up for your newsletter, download your ebook, or call you for a consultation. Calls-to-action are an effective way of turning web visitors into leads that you can then pursue more aggressively.
7. Mobile
At least 50% of all web traffic is now coming from mobile devices. People are glued to their smartphones and use them to browse the web, learn new information, read blogs, post on social media, and even make purchases. If your website, emails, and other content aren't mobile friendly, you'll lose out on tons of potential opportunities. Make sure you mobile optimize and you'll significantly improve your inbound marketing strategy.
8. Digital Marketing Agency
You might not be an inbound marketing expert, and that's OK. You also might not have the time, resources, and personnel in house to improve your inbound marketing strategy. If this is the case, then outsource the work to a digital marketing agency. Its experts can make sure you're using the right strategy, campaigns, and tactics to ensure better and faster results.
9. Sales Enablement
Many business owners forget that sales is an integral part of any inbound marketing strategy. If you've focused all your efforts on improving your marketing department and ignored sales, this might be why your strategy isn't all that it could be. Your sales team needs to be ready and confident to sell to inbound sellers. Consider investing in sales enablement to improve your conversion rate.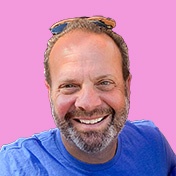 Mike Lieberman, CEO and Chief Revenue Scientist
Mike is the CEO and Chief Revenue Scientist at Square 2. He is passionate about helping people turn their ordinary businesses into businesses people talk about. For more than 25 years, Mike has been working hand-in-hand with CEOs and marketing and sales executives to help them create strategic revenue growth plans, compelling marketing strategies and remarkable sales processes that shorten the sales cycle and increase close rates.