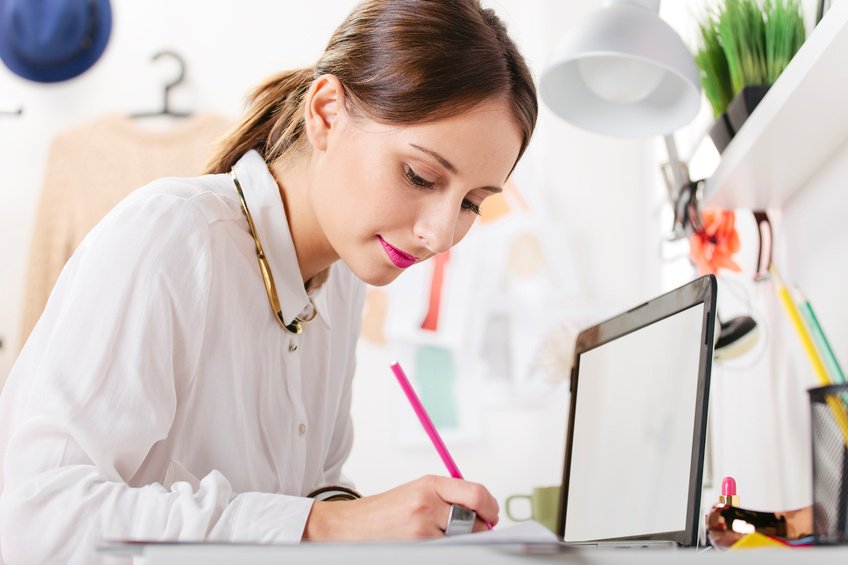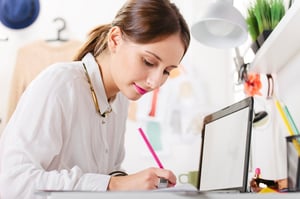 Blogging is the number one inbound marketing activity that your business should focus on. After all, companies that blog are 13 times more likely to see a positive ROI. People are hungry for content. And information is power, so blogging is an excellent way to get web visitors, to generate leads, and to convert them into prospects and customers.
But it isn't as easy as it seems. There are some truly awful blogs out there that simply do not help companies achieve their revenue goals. Done incorrectly, blogging can be bad for business.

So to get started on the right track, here are some blogging tips to consider.
1. Let Your Personality Shine
Blogging is an excellent way to humanize your brand, which will help you connect with and build relationships with your audience. But only if you let your personality shine through the written word. Write like you would talk. Be casual and friendly. Don't be stuffy and corporate. Overly professional blogs are hard to relate to. Make your posts engaging and easy to read.
2. Be Grammatically and Factually Correct
Your blog is also a great place for you to showcase your thought leadership and share your insights and valuable knowledge. Blogging is a great way to increase your credibility, which will help you gain trust in the sales process. But it's very easy to destroy any credibility you've built with your audience if your blog posts are filled with spelling errors and grammar errors. Even worse, if it's filled with factual errors.
Have your blog posts edited.
3. Offer Value
There are literally millions of blogs on the internet, so naturally, you need to be able to stand out. Don't just blog about the same old topics that everyone else in your industry has already covered. Don't give the same old advice, insights, or points of view. Be original. Be creative. Offer valuable content that your audience will have difficulty finding elsewhere and create content your audience will love. This is what will bring in the web visitors and keep them coming back for more. Why would they keep reading your blog if you're not giving them any new and interesting information?
4. Don't Focus on Yourself
Warning: this is the most important of all my blogging tips. It can be very tempting to write blog posts detailing the amazing features that your products have. But this isn't what blogging for business is about, because the sales process isn't about you—it's about your customers. So you need to focus on writing entries that answer common questions and that appease concerns. Don't blog about your specific company, products, or services. Your blog isn't the place to toot your own horn.
5. Study the Competition
As a beginner, you might not know how to design your blog, what kind of title style to use, what keywords to use, or what topics to write about. So study your competitors' sites to see what they're doing with their blogs. They could end up unwittingly giving you blogging tips that can help you improve your own blog. Check out which of their entries have the most comments, likes, and shares. See what content your audience cares about.
6. Make Friends
Never be too busy or too cool to respond to readers' comments and questions on your blog, both positive and negative. This is a great time to engage with your audience and to start building long-lasting relationships. Make the time to interact with them. Don't miss out on that opportunity.
7. Stay Consistent
Consistency matters when you blog. If your schedule gets jam packed and you suddenly find yourself with less time to sit down and write blogs, you're going to lose out on web traffic. Your audience will start to see patterns and look for your blog posts. If you're inconsistent, they'll start looking elsewhere for information. Plus, you'll also have less content for search engines to index, so you'll reduce the chances of your blog being found online.
These seven blogging tips for beginners can get you started on the right foot.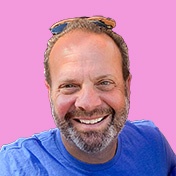 Mike Lieberman, CEO and Chief Revenue Scientist
Mike is the CEO and Chief Revenue Scientist at Square 2. He is passionate about helping people turn their ordinary businesses into businesses people talk about. For more than 25 years, Mike has been working hand-in-hand with CEOs and marketing and sales executives to help them create strategic revenue growth plans, compelling marketing strategies and remarkable sales processes that shorten the sales cycle and increase close rates.