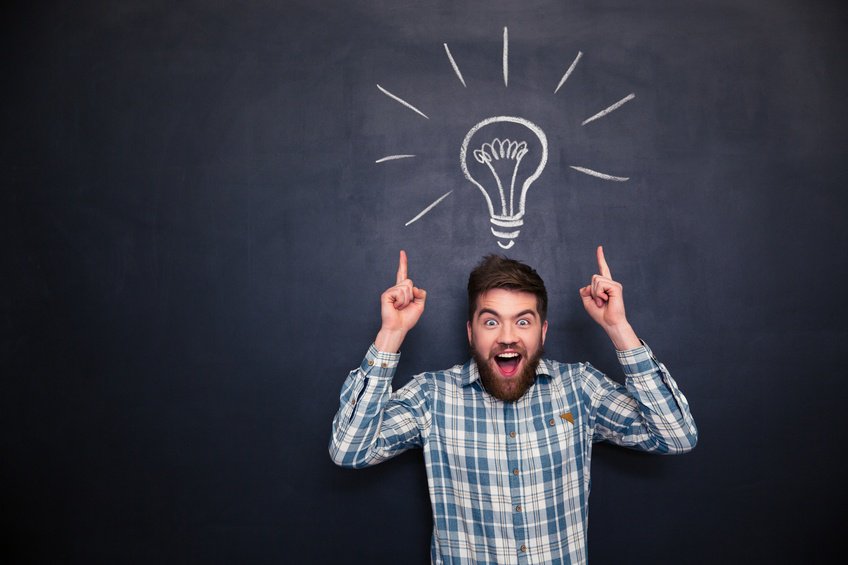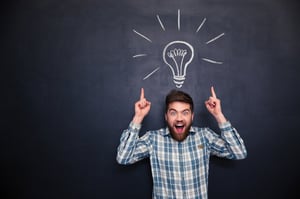 When a company implements inbound marketing, the marketing department is typically in charge of generating leads, nurturing them, and then sending them to the sales team once they're ready to be sold to. But if you get antsy waiting on another department to send you leads before you can start closing deals, you don't have to just sit around. You can be proactive and steal some inbound marketing techniques to start generating and nurturing leads on your own. Content marketing should matter to all departments, not just marketing. You can steal some of marketing's content or create your own.
These six inbound marketing techniques can be effective for sales people, too.
1. Create Nurturing Campaigns of Your Own
Your marketing department has already developed buyer personas and created some wicked content. There's no reason why you can't use this information to increase your own credibility and nurture leads on your own. You know that the vast majority of prospects perform their own online research before engaging with sales people like yourself. Send your prospects some informative pieces of content in order to have a reason to connect with them and to have a way to be a helpful authority. To create a nurturing campaign, develop a standard sequence of email notes that answers your prospects' most pressing questions.
2. Curate Content
Your prospects are being bombarded by emails, so make sure that if you're adding to their list of emails to open, that you stand out from the crowd. Create a one-of-a-kind newsletter that consists of your company's best blog posts for the week, interesting and insightful posts from highly valued sites in the industry, and a couple news items , and you'll have yourself a great piece of content to send out to your prospects.
3. Add Content to Your Email Signature
If you're sending out tons of sales emails, which we're sure you are, then adding a valuable piece of content to your email signature can help with your conversion rate. It's pretty simple. Just add a link to a compelling whitepaper offer, an upcoming webinar, or a great blog post.
4. Gather up some Case Studies
Your prospects are averse to risk. They're hesitant to buy. And they're afraid of buyer's remorse. This fear can be a huge barrier for you to overcome in order to make deals. Case studies can help. Case studies are stories that highlight the successes of your past customers. They offer real-life facts and figures. And they're great at appeasing prospects' concerns.
Prospects think if others have found success with your product or service, that maybe they will too. They'll feel more comfortable and more confident making a purchasing decision.
Your marketing department definitely has some case studies written up, so steal them and use them with your prospects.
5. Build Relationships with Happy Customers
One of the most important inbound marketing techniques that your marketing department uses is the customer advocacy process. They keep in touch with and continue to nurture customers after the sale. There's no reason why you can't do the same. Building relationships with the customers you've already closed can help you turn them into brand ambassadors, can help you upsell, and can help you gain much-needed referrals, testimonials, and case studies that you can then leverage with future prospects.
6. Publish Content
We know that writing copy isn't really in your job description, but it should be. Publishing your own blog posts, guest articles, social media posts, and more can help you increase your thought leadership, increase your credibility, and establish trust in the sales process. It's a smart way to attract customers and nurture them, too. We're firm believers that all sales reps should publish their own content. Of all inbound marketing techniques to steal, this is probably the best of all.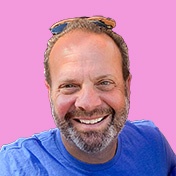 Mike Lieberman, CEO and Chief Revenue Scientist
Mike is the CEO and Chief Revenue Scientist at Square 2. He is passionate about helping people turn their ordinary businesses into businesses people talk about. For more than 25 years, Mike has been working hand-in-hand with CEOs and marketing and sales executives to help them create strategic revenue growth plans, compelling marketing strategies and remarkable sales processes that shorten the sales cycle and increase close rates.