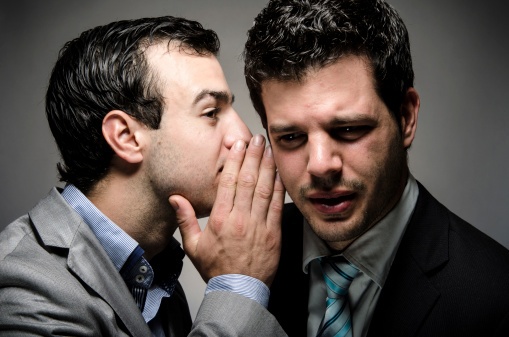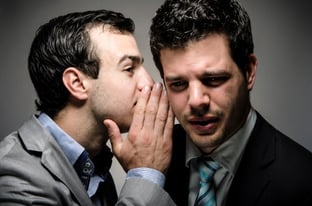 First, it should be said that there are many highly qualified, highly successful inbound agencies.
With the explosion of inbound marketing, however, more firms are calling themselves inbound agencies when, in fact, they actually do what they've always done. In other words, if they used to build websites, they still build websites – but they say they do inbound marketing. If SEO was their focus, they still do SEO – but they say they do inbound.
This means that the responsibility of completely evaluating an agency before you hire one falls squarely on you – the CEO, business owner or marketing executive bringing on the new agency.
Most of what you need to look for can easily be found by asking the right questions. But, you also have to be able to interpret the answers you get.
Below are some of the secrets most agencies don't want you to know.
Secret #1

–

You Need A Better Marketing Strategy
Inbound marketing isn't magic. It doesn't work for everyone, and it doesn't work for every business. When your product or service is average, your delivery is unremarkable, your messages are confusing to your target prospects or your general go-to-market strategy is cloudy, no amount of marketing is going to help you.
If your agency isn't asking questions about your general business strategy and goals, challenging you to create clearer, more direct messages and helping you create more compelling and emotional stories, they don't know how to make inbound work. If you're not feeling uncomfortable when you work with them on your marketing strategy, they're not pushing you hard enough to be different or remarkable in your space.
You'd expect the same response if you hired a CMO, and you should expect your inbound marketing agency to challenge you in the same way. If the agency you're considering doesn't want to talk about strategy, help with messaging and challenge you to be remarkable, consider another agency.
Secret #2

–

Our People Don't Know How To Get You Leads
Inbound marketing is an acquired skill. You don't graduate from college with a degree in inbound marketing. You learn on the job by working with real clients to create programs that drive real results. A lot of the agencies today are staffed with interns and kids from college who are learning inbound on the job. You don't want them learning on your dime.
Don't misread what I'm saying. The owners or senior leads in the firm DO KNOW how to get you leads, but the people working on your account might not. This means that unless you're working directly with the owner, you're probably working with the B Team. Instead, make sure you get a team of highly qualified people – people who have experience getting leads for businesses like yours. You want strategy people, tactics people and specialists in producing copy that converts, websites that convert and campaigns that drive leads. If that's not what your team looks like, consider getting another one.
By the way, if you're running inbound on your own and your internal team doesn't have any experience with inbound, you're probably going to run into the same issues. To mitigate that risk, consider adding an agency with inbound experience to help guide, train and coach your internal team on how to plan, implement, manage and optimize an inbound marketing program.
Secret #3

–

It's Going To Take Longer Than You Think
Everyone wants leads today. You want highly qualified leads in the first month of the engagement. Unfortunately, if anyone is telling you that they can get you leads in the first month, they're probably not telling you the whole truth.
For instance, they might be able to get you a handful of leads simply by putting new content on your current website. All that's going to do, though, is create a very short-term solution to a long-term issue. Even if you see some leads, you won't be able to sustain that for very long without doing the strategy and foundation work required to build a Marketing Machine – one that delivers leads month over month in a predictable and scalable way.
If you're like most of the businesses that ask us for help, you probably need a new or revamped marketing strategy, a new or upgraded inbound website, content that's deep enough to sustain an ongoing content marketing effort, lead nurturing and email marketing to keep you close to your best prospects, a content publication or influencer marketing effort to find key opinion leaders in your space and a social media marketing effort that drives your content deep into the communities you care about most.
It takes time and your involvement to architect this effort correctly so that it drives leads. In some cases, this might take four to six months of work, and in those cases, you should not expect many leads until all of it's completed. Once that work is completed and implemented and we get a chance to see it performing, the result is predictable lead generation and a direct improvement in the overall health of your sales funnel: more people at the top of the funnel, more people in the middle of the funnel and, over time, many more people at the bottom of the funnel.
Secret #4

–

You Can't Ever Stop Inbound Marketing
So, what happens when you stop your PPC campaign, stop emailing your prospects or take down your website? You stop getting leads, right? The same is going to happen if you start inbound and then decide to take a break or go in a different direction. You should expect your results to drop dramatically.
When done right, the inbound optimization phase of a client engagement is the point at which the program goes from good to great. The adjustments we make week over week during this phase help our clients see the dramatic results they were expecting.
But, without all that foundation work and data from actual program performance, optimization becomes impossible. This is why we often coach our clients on getting things "done" instead of "perfect." We need to see how blogs, whitepapers, landing pages and emails perform in the real world so that we can make the adjustments required to improve performance. If your agency doesn't have this phase, doesn't know how to execute optimization or doesn't think this is important, consider another agency.
Start Today Tip – If you're looking for help, there are many people (and even more inbound marketing agencies) who can help you and your company move to inbound. Most of them are highly qualified and trustworthy. It's not that they're trying to trick you or keep anything from you. It's just that they're trying to figure it out, too. I don't think you should be trying to figure out anything. There are enough proven agencies that know what they're doing, and if you ask the right questions, you'll quickly find the perfect partner for your business.
Square 2 Marketing – Leading The Reality Marketing, Inbound Marketing And Inbound Sales Revolutions!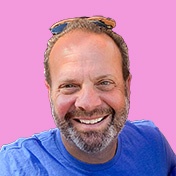 Mike Lieberman, CEO and Chief Revenue Scientist
Mike is the CEO and Chief Revenue Scientist at Square 2. He is passionate about helping people turn their ordinary businesses into businesses people talk about. For more than 25 years, Mike has been working hand-in-hand with CEOs and marketing and sales executives to help them create strategic revenue growth plans, compelling marketing strategies and remarkable sales processes that shorten the sales cycle and increase close rates.