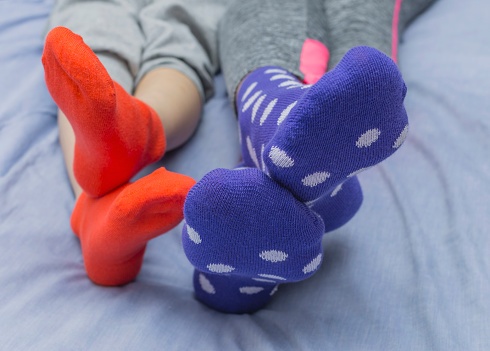 You Need Inbound Marketing As Part Of Your 2018 Demand Generation Strategy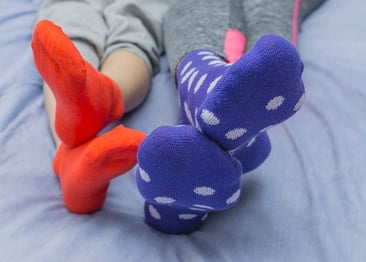 In 2017, there was a dramatic drop in focus on inbound marketing tactics and an equally dramatic increase in more proactive marketing-awareness-related tactics. As you move into 2018 and start doing planning for next year, you're going to want to look carefully at the mix of tactics in your plan.
When you look at Google Trends data, inbound marketing is still a highly searched term, while demand generation is searched much less frequently. But conversations with CEOs and CMOs show businesses are much more interested in a proactive demand generation methodology than an inbound methodology.
Perhaps what's making this much more challenging is the continued misunderstanding around what inbound marketing includes. Does inbound include paid ads? Does it include proactive outreach to prospects? Does it include programs like remarketing? Who knows, and that is part of the problem. What had been clearly about earning attention instead of interrupting for attention is now something a lot less interesting.
More importantly, I'm not sure it even matters anymore. What does matter is that you have the right mix of tactics to get someone's attention and to be there when people are looking for you and your solutions. That's what we're telling our clients in 2018. The mix is what's important, and that mix is created based on your goals, your budget and your current set of skills or expertise.
Here's how you should go about figuring out the right mix for your company, your team and your goals in 2018.
Use Funnel Data
Over the past few months, our lab created a mathematical funnel model that takes your current funnel and compares it to the required funnel, based on your revenue goals. Basically, your current funnel looks like this, and the funnel you need to get to your desired goals should look like something better. This delta helps us create the program recommendations required to move toward the desired funnel state.
If the top of your funnel is weak, you're going to need a lot of demand gen tactics. If the top of your funnel is strong, then more inbound tactics will help you convert more visitors into leads. This approach also lets us look at the sales funnel and provide recommendations on how to close more sales opportunities. The end result is highly directed programmatic recommendations based on data and gaps in your current sales and marketing performance.
In other words, the perfect balance between inbound and outbound marketing.
Take The Nurturing Tactics From Inbound
One tactic both demand generation and inbound evangelists agree on is the importance of nurturing any and all leads. While all leads are good leads, not all leads are created equally, and that means your lead nurturing tactics need to be built based on the type of lead you're nurturing.
One tip for next year is to make your nurturing as personalized as possible. This can mean role-specific nurtures, industry specific nurtures or even pain-specific nurtures. Another strategy is journey specific nurtures. This means if the lead is at the top of the funnel, you nurture them down into the middle of the funnel with specific types of content offers. If they're in the middle of the funnel, you use different content to move them down into the bottom of the funnel. You can take a similar approach to nurturing leads in the sales process. This type of nurture campaign helps shorten the sales cycle and improve your close rates.
Make Your Paid Ad Campaigns More Inbound With Offers
Inbound's big claim to fame was earned attention. You can make your outbound ad campaigns more inbound by leveraging your content offers instead of promoting your company or products and services. You'll earn improved performance from ad campaigns in the AdWords platform on the search engines and you'll earn improved performance from paid social advertising too. You'll do this all by simply matching content offers and audience needs instead of blindly promoting product or company capabilities.
Put More Emphasis On Your Website
When you speak with demand generation specialists, the website is always pretty far down on the list of things to work on. But inbound looks at the website as an opportunity to improve performance, specifically conversion rate and leads generated. Monthly and ongoing website optimization, conversion rate optimization and an Agile approach to ongoing website development all make the website the focal point for lead generation.
Don't Underestimate The Power Of Content Marketing
Ask a lot of people what inbound is and you'll hear, "It's the same as content marketing." There's even little known and less told story about the beginning of HubSpot and their decision to use content marketing or inbound marketing as their methodology of choice. When you look at HubSpot's entire marketing operation, it does rely heavily on content.
As you get ready for 2018, you're probably not using enough content, publishing the right content or deploying content strategically across a wider variety of marketing and sales tactics. For example, when you weave content into some of the other marketing tactics that historically had little to do with content, you get some extraordinary results. We've found a way to drive up client organic search results almost primarily through our use of content.
You can do this too if you're creating content with your search engine optimization strategy in mind, if you're using your website's pages as ranking assets, if you publish the right blog articles and if you leverage your content just as aggressively in off-site SEO tactics.
Let's Just Remove The Labels
Finally, let's try to make marketing much easier in 2018. Who cares if it's inbound, outbound, upbound or downbound? Instead, let's get intimate with the data that helps us understand the buyer journey, and let's build an orchestrated collection of tactics to produce a certain lift in your funnel metrics. Let's build those tactics on a solid foundation of strategy that includes targeting persona profiles, strong disruptive and emotional messages, and stories that clearly separate your business from all the other similar businesses.
Let's look at the buyer journey as a seamless flow from click to close, like a river that never stops. The prospects don't care about your internal sales process. They only care that they get the guidance, advice and education they need to make a safe purchase decision. They don't care about marketing's hand-off to sales, your salespeople's quotas or the tools you use. You can make 2018 your best year ever by looking at your sales and marketing execution as a supporting role to their buyer journey.
The more helpful and interesting your company is in supporting that journey, the more leads you'll generate, the more sales opportunities you'll be working on, the more proposals you'll be creating and the more new customers you'll be closing. It shouldn't be about the kind of marketing you do; it should be about the level of results you generate. A change like that would make 2018 the best year ever.
Square 2 Marketing – Innovating Marketing And Sales To Match Today's Buyer Behavior!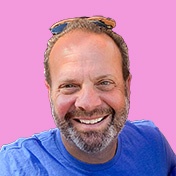 Mike Lieberman, CEO and Chief Revenue Scientist
Mike is the CEO and Chief Revenue Scientist at Square 2. He is passionate about helping people turn their ordinary businesses into businesses people talk about. For more than 25 years, Mike has been working hand-in-hand with CEOs and marketing and sales executives to help them create strategic revenue growth plans, compelling marketing strategies and remarkable sales processes that shorten the sales cycle and increase close rates.