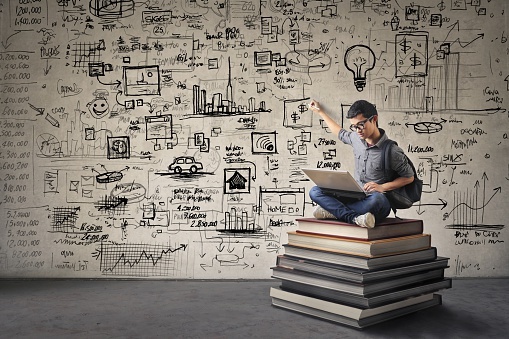 Answer Questions, Understand Prospects

'

Concerns And Educate, Educate, Educate To Drive Revenue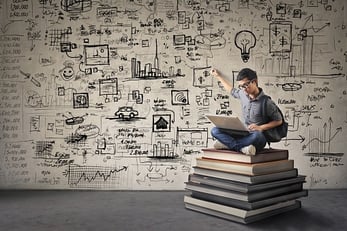 You're going to be creating content in 2018, but what content, for whom and in what formats?
These are all questions that you need to answer before you type even one word. Writing content to simply have content is a waste of time. If your content marketing is not turning visitors into leads, leads into sales opportunities and sales opportunities into new customers, why do it?
Content marketing that works always comes from a well-thought-out, orchestrated content strategy. When you look at all of the places content lives, it's no wonder an orchestrated strategy is the difference between success and failure. You have content on your website pages, you have content offers on your site, you have content in your lead nurturing campaigns and you have content in your educational email campaigns. You have content in the sales process, and you have content that is designed to help with awareness, consideration and decision-making.
With all of this content heavy lifting, here's how you guarantee that the effort is equal to the return and that your content produces leads, new customers and revenue growth.
All Of Your Content Should Come From An Overall Content Strategy
What do we write about? It's the most common question we hear when talking to prospective clients. The answer to the question always resides in the strategy. What do you want to be found for in search? What questions do your prospects have? What concerns do they have? What challenges are they facing in their businesses? Your content choices are always about your prospects and never about you.
There might be some industry or macroeconomic factors that also play into your content selection choices. For example, in our industry, confusion exists around whether you should use demand generation, inbound marketing or both. To help answer that question, we publish content that attempts to clear that up for the people trying to figure this out. Of course, most of the people trying to figure this out are good, high-quality prospects for us, and both demand generation and inbound marketing are also keywords from our search strategy.
Write With Your Prospects In Mind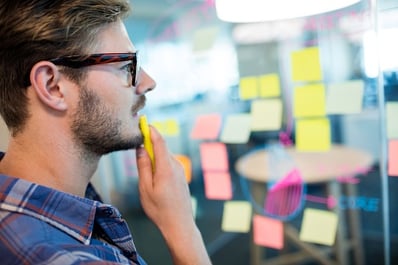 Another situation we see often is client content that's all about them. The corporate brochure, the product literature, the leadership team profiles and the industry studies. This content is fine, but it's not going to produce leads, sales opportunities and new clients. Why? Because it's all about you, and your prospects don't care about you yet. They care about their own challenges, situations, problems, pains and issues. You have to help them first before you can talk about yourself.
As soon as we shift the perspective on the content creation and start writing content that's helpful, educational, advisory and guiding, clients almost always see a major lift in conversion rates, even when we don't make any major changes to their website. As you go into 2018, focus on your prospects issues' instead of talking about your company, and you'll see the same lift.
One of the easiest ways to tackle this is to answer questions. Prospects always have questions all throughout the sales process. If you answer those questions in the form of content, your visitors will be happy to fill out forms, give you content information and connect with your sales team.
Put As Much Into Bottom-Of-The-Funnel Offers As You Put Into Top-Of-The-Funnel Offers
Creating content for the awareness and consideration stages of the funnel is a lot easier than creating content for the decision-making stage. But that decision-making stage is where prospects ask to talk to your sales team, so it's the most important content you'll create next year.
The typical bottom-of-the-funnel offers are "take a demo," "start a trial," "contact us," "speak with a rep" and "get a free consultation." Those are good but not great, and the conversion metrics support that. These are all about you and are all sales calls in disguise (not a good disguise, either), which is why they convert at such low rates. Great offers should be converting at around 40% on the low end and 60% on the high end.
By creating bottom-of-the-funnel offers that deliver real value to your prospects, you'll send a lot more high-quality leads into the sales pipeline, and by using a highly effective qualification process on those leads, you'll add even more sales opportunities for your sales team.
Here are a few examples:
For our client that does concrete floor refinishing: Send us a picture of your floor, and we'll give you some suggestions on how to extend the life of your floor and make it look new.
For our software client that provides procurement software: Give us 30 minutes, and we'll give you at least three recommendations on how to save money by redesigning your current procurement approval process.
For our client that provides safety products: Give us 30 minutes, and we'll walk you through our safety audit and provide recommendations for where you can upgrade your current safety practices and further limit any risks to both your people and your company.
These are bottom-of-the-funnel offers that drive sales-ready leads.
Get Data On What Works And Do More Of That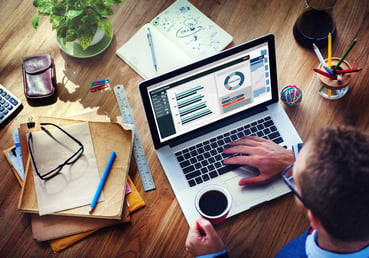 Sales and marketing isn't an art anymore. Today, it's a science. If you want to know what to write about, get data on your current content. What are the top-viewed pages on your website? What pages have the highest conversion rate? What blog articles are people reading? What articles are people sharing or commenting on? These all provide great insights into what to write about.
After you start creating more content, make sure you check in on the performance of that content, too. What might seem like a great idea doesn't always turn out to be a top-performing piece of content. Lean into and create more of the content that people are downloading, sharing, viewing and reading. This makes your ongoing content marketing and content creation data driven instead of opinion or assumption driven.
Content Marketing Strategy Helps Build Efficiencies Into Your Process
Content is expensive. Even if you're creating it in-house, you have to write it, edit it, design it, publish it and build out the website assets to support it, like CTA buttons, landing pages, thank you pages and delivery pages. Then you need lead nurturing campaigns to support the ongoing conversation after that initial download. You're going to need efficiencies all along that process.
A great way to find those efficiencies is through strategy and planning. Take a long-form e-book and break up that content into 10 blog articles. Post those and promote the long-form e-book at the bottom of each post. Now you've created the e-book and 10 blog articles all at the same time.
You can also create social media posts that help you promote those blog articles and that e-book. Now you've integrated your social campaigns with your content efforts and connected three different marketing tactics together in one campaign. This almost always produces better results and it's a best practice we execute across the agency. Try it; you'll find similar results.
It's likely that as you get your content requirements together for 2018, you'll have way more ideas than resources or budget. So now what? Today's marketing is as much about prioritization as it is about production. Basically, what should we work on first? To answer that question, you're going to need data, because the answer almost always lies in the expected lift or the impact from any effort.
If you have six content ideas (one whitepaper, two e-books, one video, one webinar and one email marketing campaign), determine which one is going to take the least amount of effort and produce the biggest impact (or best results). That gets worked on first. Then roll with that same methodology across your entire list. If anything is at the back of the list and you're out of resources, time or budget, move that to the top of the list for next month. This ensures you're always working on the tactics that are going to have the biggest impact.
Square 2 Marketing – Innovating Marketing And Sales To Match Today's Buyer Behavior!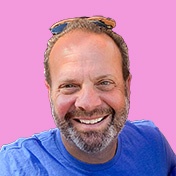 Mike Lieberman, CEO and Chief Revenue Scientist
Mike is the CEO and Chief Revenue Scientist at Square 2. He is passionate about helping people turn their ordinary businesses into businesses people talk about. For more than 25 years, Mike has been working hand-in-hand with CEOs and marketing and sales executives to help them create strategic revenue growth plans, compelling marketing strategies and remarkable sales processes that shorten the sales cycle and increase close rates.