Build Out Of The Sales Consulting Practice Takes A Major Leap Forward

PRESS RELEASE: Conshohocken, Pa. – Square 2 Marketing, a strategic revenue generation consulting firm, took another bold step toward providing clients full click-to-close marketing and sales services by acquiring Innovo, a company that provides sales strategy, sales process and sales execution services to businesses that want to aggressively drive revenue growth within their organizations.
"Mark and the Innovo team are top-notch sales consultants, and we're excited to bring sales coaching, sales management and new sales improvement services to our clients," said Mike Lieberman, CEO and chief revenue scientist at Square 2 Marketing. "We know it's not enough to generate a 10x improvement in leads for our clients if they struggle to turn those leads into revenue. Now we're equipped with a team of sales experts who will work directly with our clients to drive revenue."
Square 2 Marketing has been recognized as a leader in inbound marketing, design and search engine optimization by Clutch, one of the only validating ranking services. By adding professional sales consulting, coaching and training services to their mix of offerings, Square 2 Marketing is positioned to redefine the agency category and hold agencies to a higher bar for performance when it comes to revenue.
The Innovo team will be folded into the existing sales enablement practice within Square 2 Marketing. Innovo clients will gain access to Square 2 Marketing's rich set of marketing and demand generation services, and Square 2 Marketing clients will get immediate access to the Innovo team to help them shorten their sales cycles and increase their close rates on leads generated by the marketing effort.
"There is a breakdown in the lines between traditional sales and traditional marketing. Many of my sales consulting clients need help with marketing, and many of Square 2 Marketing's clients need help with sales. This was a natural combination for me, and I'm very excited to lead their sales enablement practice," noted Mark Kesti, president of Innovo and the new chief sales officer and sales practice leader at Square 2 Marketing.
Revenue agencies that offer full click-to-close solutions for their clients are quickly outflanking traditional marketing agencies and traditional sales consulting firms. Square 2 Marketing works with prospects to do a deep dive into their funnel before we give recommendations. Then we can match budgets, gaps and business goals with the solutions, services, technology and training required to create a sustainable, repeatable, predictable and scalable revenue generation machine. Few agencies deliver this breadth and depth of support.
About Square 2 Marketing
Founded in 2003, Square 2 Marketing is a strategic revenue generation firm dedicated to helping companies improve business results with buyer-centric sales and marketing strategies. This includes websites design, website development, content marketing, email marketing, account-based marketing, lead nurturing campaigns, search engine optimization, paid search, social media and paid social campaigns. On the sales side, this includes sales process design, sales coaching, sales communication, sales management and sales training.
With a focus on science, data and intelligence, we support business growth through comprehensive campaign-based and tactical services in several practice areas: inbound, demand generation, sales enablement and technology. With an international client base, we help clients in all industries, but we offer specialized experience in professional services, health care, technology, software, business services, manufacturing, distribution and financial services.
About Innovo
Innovo helps CEOs, executives and leadership teams refine sales strategy, reform their sales process and remove inconsistencies that prevent sales execution. Innovo brings over 30 years of experience working with sales organizations to identify areas of improvement and prioritize actionable recommendations for your unique situation.
Innovo specializes in delivering a proven sales methodology that both qualifies your potential opportunities and quantifies the positive results. We have worked with sales teams in outside sales, inside sales, direct sales, indirect sales, call center sales, multi-channel sales, multi-step sales, cross-functional sales, in-home sales teams and many other channels.
For more information on the sales services offered by Square 2 Marketing, click on this page, or request a no-obligation, free 30-minute sales assessment for your organization by clicking here.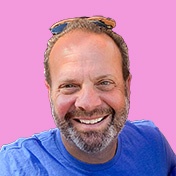 Mike Lieberman, CEO and Chief Revenue Scientist
Mike is the CEO and Chief Revenue Scientist at Square 2. He is passionate about helping people turn their ordinary businesses into businesses people talk about. For more than 25 years, Mike has been working hand-in-hand with CEOs and marketing and sales executives to help them create strategic revenue growth plans, compelling marketing strategies and remarkable sales processes that shorten the sales cycle and increase close rates.