Put Your Portfolio Companies On
The Fast Track To Results
Transform your portfolio companies' marketing and increase their revenue performance. Fueled by a dedicated team of seasoned specialists, our Accelerated Engagements deliver six months of work in just 30 days, leaving old-school agencies and slow retainers in the dust.
Velocity
In business, success often hinges on time to market. Companies need a website now, not months from now. Our Accelerated Engagements provide velocity, producing impactful work immediately and delivering results in weeks rather than months.
Dedicated Team
Accelerated Engagements are driven by a dedicated senior team tailored to your portfolio company's specific needs. Your team becomes intimate with the business and focuses intensely on its goals, creating a highly efficient and productive engagement.
Agility
Speed and agility aren't mutually exclusive. Leveraging deep experience and an extensive track record, our team remains nimble and responsive throughout the engagement, continually refining strategies and adjusting tactics as needs and as priorities surface.
Efficiency
In the outdated agency retainer model favored by most agencies, time is wasted and productivity is lost as teams constantly shift between multiple clients. In an Accelerator, your team quickly builds sustained momentum and productivity, maximizing time and investment.
Customization
From website redesigns, content creation and campaign development to a killer combination of high-value deliverables, every Accelerated Engagement is customized to your portfolio company's specific needs, objectives and desired outcomes.
Collaboration
Accelerator teams work closely with your portfolio company leadership, serving as an extension of their in-house team. Incredibly sharp and immensely talented, they're close collaborators rather than hired guns. To deliver maximum work in minimal time, they'll communicate daily to report progress and get feedback and approval on work.
They Had A Need For Speed ​​– We Blew Them Away
Learn how we created a library of content in a month to help startup app company Scoop support its 10-city ABM campaign.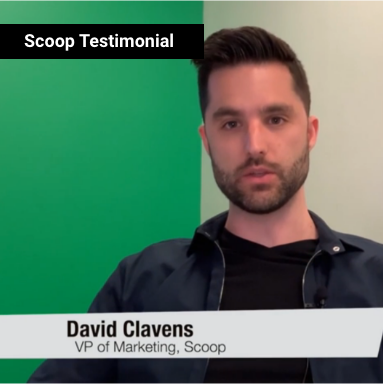 Review One Of Your Portfolio Companies Today!
Introduce us to one of your portfolio companies – we'll assess their current marketing and sales execution, and we'll illustrate exactly what we would accomplish in 30 days. Simply fill out the information below.