Stop Burning Your Marketing Budget
Remember when these tactics were worth your marketing dollars?
In the age of the internet and new buyer behavior, you might as well torch these tactics to the ground.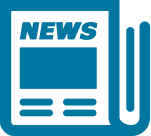 Print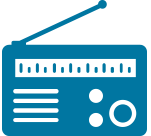 Radio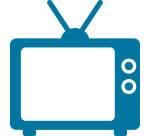 Television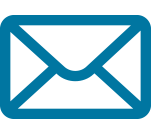 Direct Mail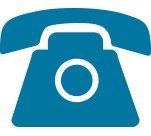 Telemarketing
Step into the modern age of inbound marketing, where you maximize your marketing budget with a targeted, cost-effective and quantifiable method of generating lead after qualified lead.
Comprehensive, Integrated
Inbound Marketing Services
The cohesive elements of your inbound marketing program must be customized around your target audience's needs and your company's goals. Maximizing your marketing dollars depends on the coordination of:
Welcome To The Pinnacle of Inbound Marketing, Where Strategy Is King
Strategy before tactics: It's the core of our agency.
Employing individual marketing tactics without a carefully crafted inbound marketing strategy is a practice in suboptimal results.
In order to drive your target persona to your website and generate an abundance of qualified leads, strategy must be your supreme focus. Each tactic in your marketing plan must act as a gear in your comprehensive Marketing Machine™, linking to the other gears to create a synchronous, strategic program.
To develop such an inbound marketing strategy, we spend weeks with you to:

Create The Perfect Personas

Understand Their Pains

Match Your Solutions To Their Pains

Help Deliver Your Solutions In A Remarkable Way

Craft Emotionally Engaging Stories And Messaging

Connect Tactics To Strategy
Make Ongoing Inbound Optimizations
Whether your enterprise is big or small, involved in professional, financial and business services or technology, healthcare or manufacturing, the key to your success is an inbound marketing strategy built on an in-depth understanding of your industry, business and target audience.
Building Your
Inbound Marketing Foundation
The modern buyer's journey no longer includes a constant barrage of promotional messages. This is just noise.
Your prospects crave information. They want and need to be educated in order to make informed purchase decisions. And they must trust you before you become the obvious solution to their pains.
As such, content marketing is a major component to your inbound marketing strategy.
Crafting educational content is essential, and it takes many forms:
Blogging
A staple of content marketing, your blog is a natural resource where new prospects discover your company, opening doors of opportunity.
Educational Offers
From whitepapers and tip sheets to videos, webinars and consultations, your offers are the gears that churn your Marketing Machine™.
Email Marketing
From informative monthly emails to those that nurture your leads, email marketing keeps you at the top of your prospects' minds.
Social Media Marketing
From Facebook to Twitter to LinkedIn, social media content is both essential to connecting with personas and increasing your searchability.
Designing And Building Your Lead-Generating Website
There's no impression like the first impression, and your website is the staple of leaving lasting imprints on your prospects' minds.
Website design is the single most important tactic of your inbound marketing strategy.
In order to convert site visitors into leads – and eventually, customers – you must design your website to help your visitors get to know and trust you.
Impactful, lead-generating websites are constructed on the pillars of inbound marketing and your prospects' pains and needs. Developed in this manner, you create a powerful online presence that sets you apart from your competition.
Our team writes, designs and develops your website, which includes:

On-Site And Off-Site SEO
With meticulous research into the how your personas search for information, we strategically implement SEO best practices that get you found.

Website Conversion Strategy
From strategic placement of offers to the construction of targeted landing pages, your site is optimized to convert strangers into new leads.

UI/UX Design
User Interface (UI) and User Experience (UX) are the foundation of creating a seamless experience for your visitors to accomplish their goals and drive leads.
Metrics, Analytics And Ongoing Optimization
No inbound marketing campaign is complete without a consistent and ongoing performance review.
You must closely monitor many metrics and analytics, including:
Website Traffic
Blog Click-Through Rate
Landing Page Conversion Rate
Call-To-Action Performance
With consistent reviews of critical data, we're always tweaking and optimizing your inbound marketing strategy and tactics to ensure that your program is generating the kind of leads and new business that meet or exceed your goals.
Qualified Leads Are Only Opportunities
The need for inbound sales services became apparent when sales teams applying traditional practices couldn't close inbound marketing leads.
Click below to learn about the importance of an inbound sales strategy.